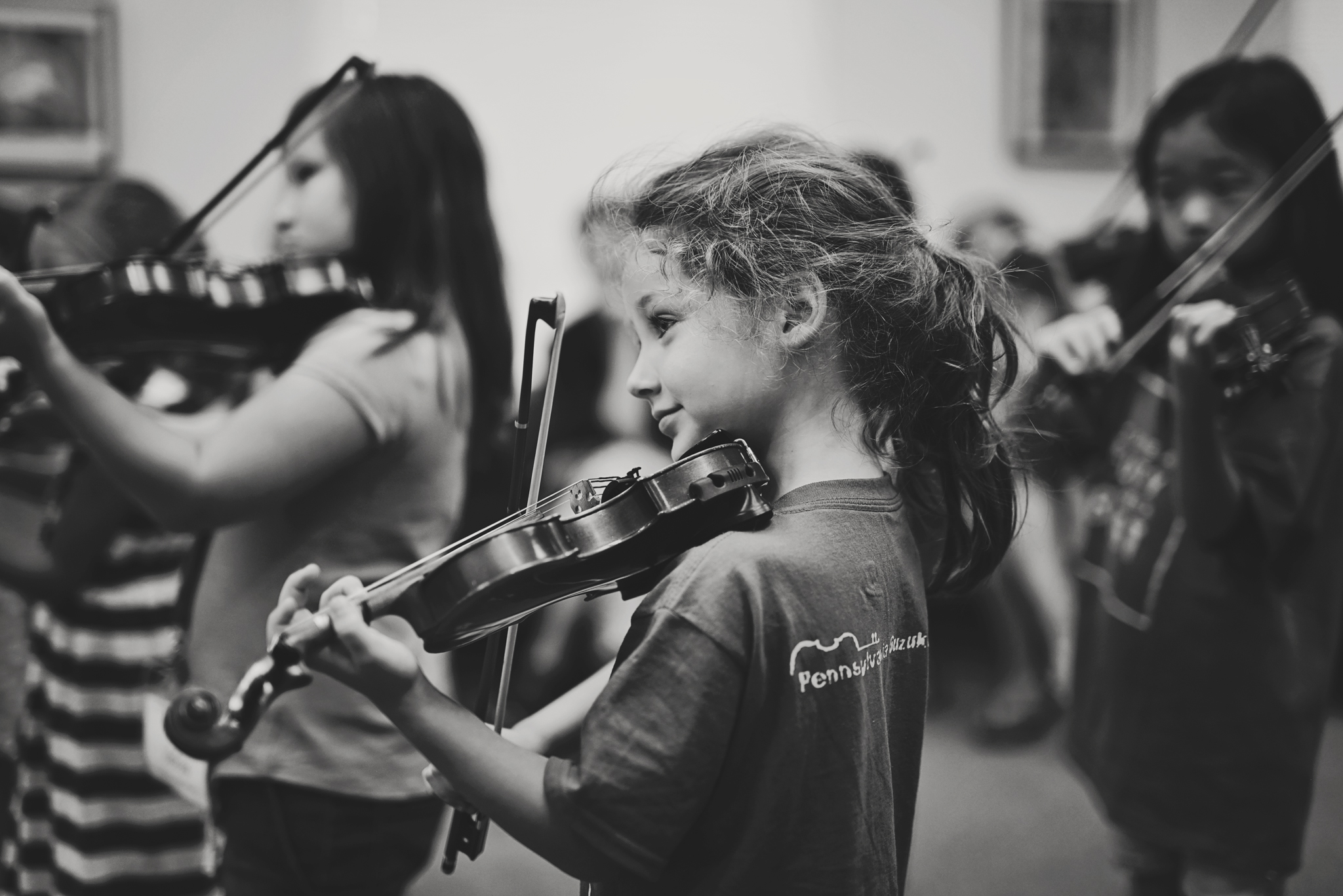 The Pennsylvania Suzuki Institute is a week-long music festival modeled after the summer school Dr. Suzuki directed in Matsumoto, Japan. The experience is designed to be the biggest motivating and inspiring musical event in a young person's year, and focuses on improving each child's musical aptitude and achievement. The Institute involves three core classes, a chamber orchestra experience, and the opportunity to take musical enrichment courses that are offered to build each student's musical knowledge and ability - all while having a lot of fun.
Core Curriculum Classes
Each student receives three daily classes- each lasting 50 minutes - that qualify as a "core" class. Students in Books 2 and above are also placed in an Orchestra class.

1. Master class consists of three to four students that get individual instruction with a faculty member. Each student works on the technical and musical skills as well as the repertoire that is individually appropriate for them. While each student is getting their individual time, the other students in the class have the opportunity to observe, which is a highly valuable in Dr. Suzuki's methodology.
2. Performing Group consists of 10-12 students that prepare a work to be performed on the Grand Concert on the final day of Institute. Students work with a faculty member to master technical, musical and ensemble skills that are applicable to the piece they are collectively learning. The Performing Group is an excellent opportunity for students to improve interpersonal and intrapersonal interaction while working for a common goal.
3. Repertoire Class consists of approximately 20-24 students. The purpose of this class is to familiarize each student with upcoming pieces and review previously learned pieces. The class focuses on musical activities and games that will further each student's musical knowledge, aural, oral and kinesthetic abilities. Always a lot of fun (even for the parents)!!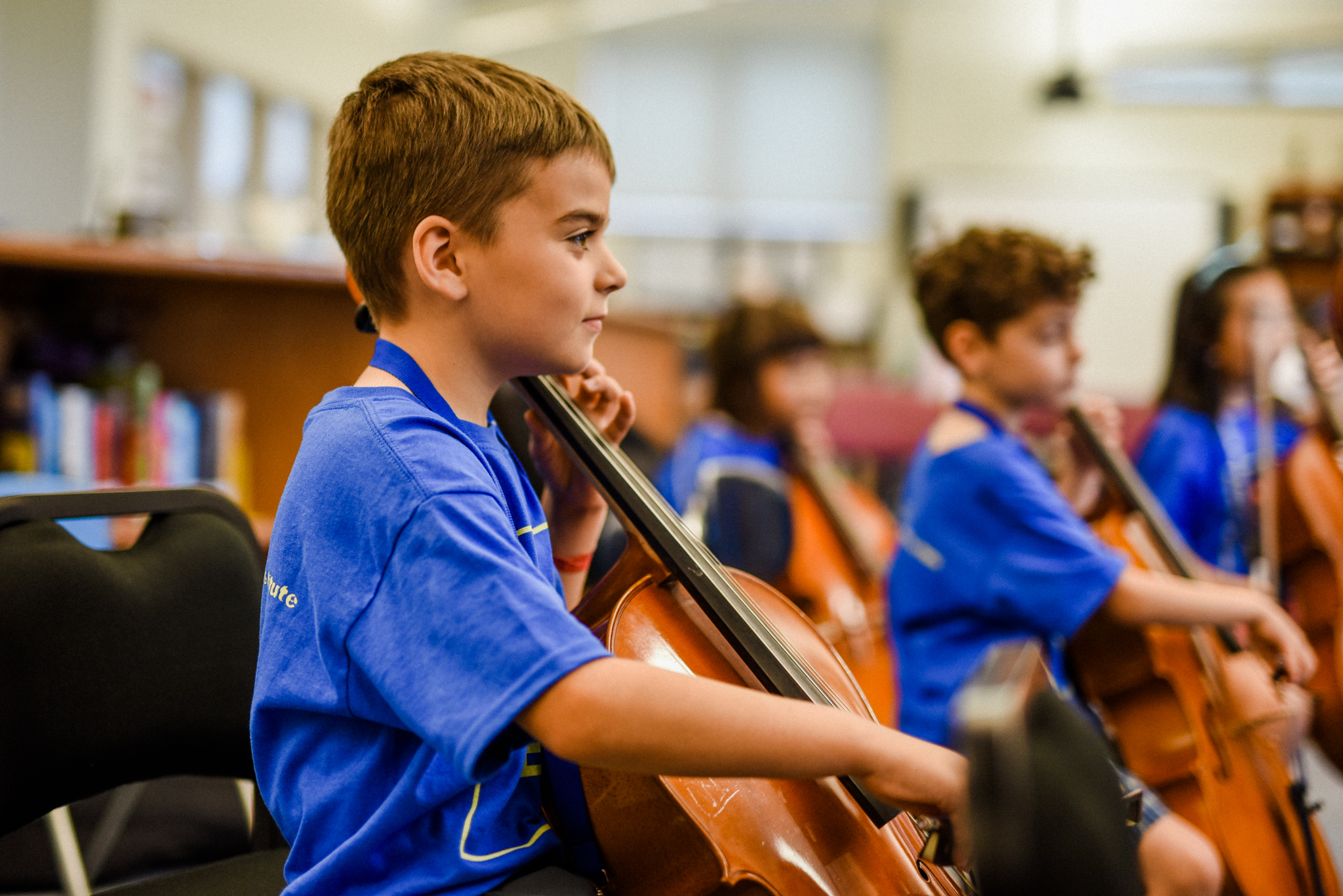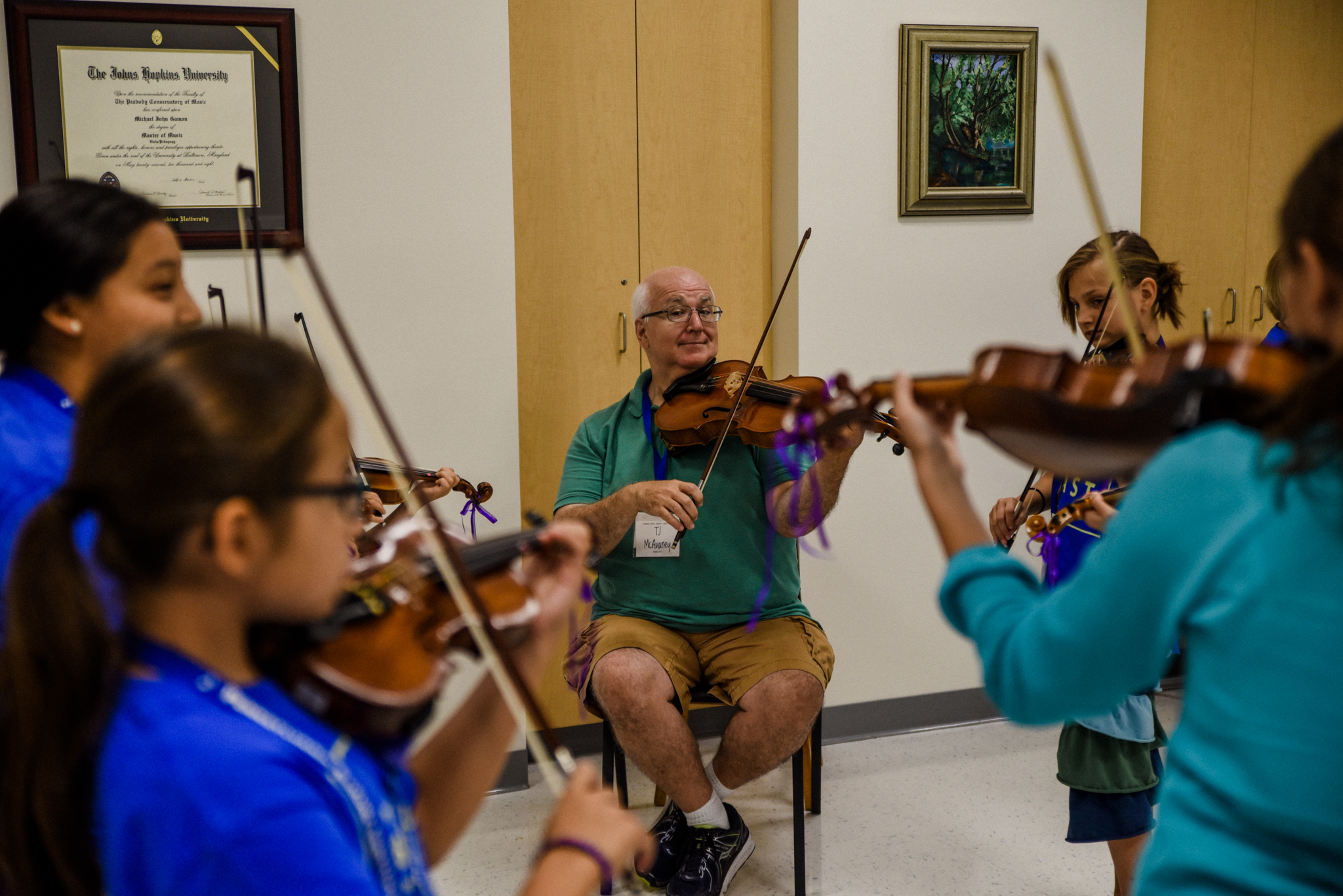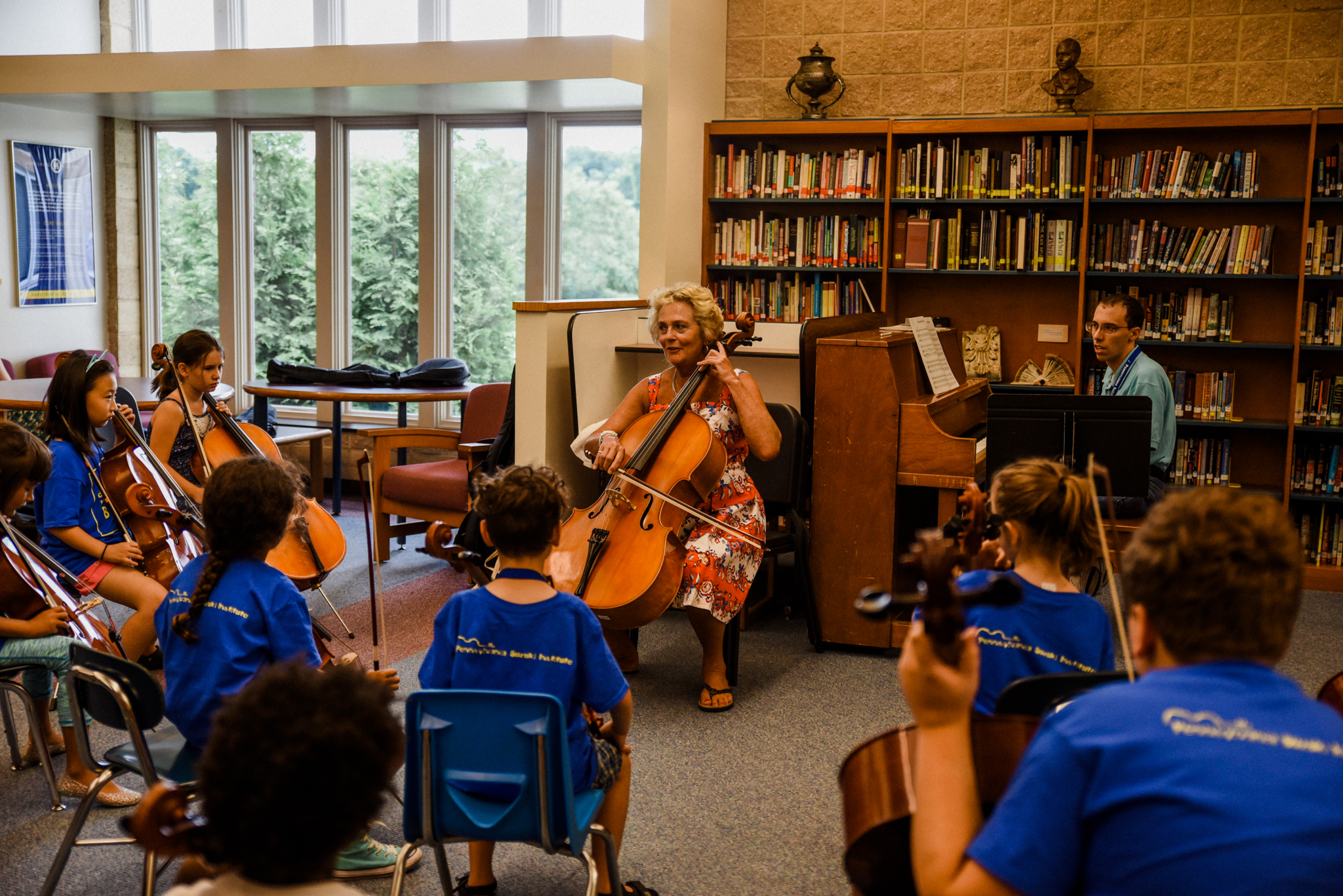 The Orchestral Experience
Orchestra experience (for students in Books 2+) includes a placement in one of three orchestras: The Sinfonietta, The Philharmonia, and The Chamber Orchestra (for Young Artists). All students are placed in one of these three ensembles according to their age and ability on the Instrument. The conductors prepare each ensemble to perform a number of works on the Orchestra Concert held on Thursday evening. The faculty also teach the students ensemble-playing skills and music-reading skills.
Enrichment Courses
Each student's tuition includes one enrichment course. You may also pay an extra $40/week to take an extra enrichment course. The following Enrichment courses will be offered in 2018.
Arts and Crafts
Blue Grass Band/Old-Timey Music
Fiddling
Irish Dance
Visual Art