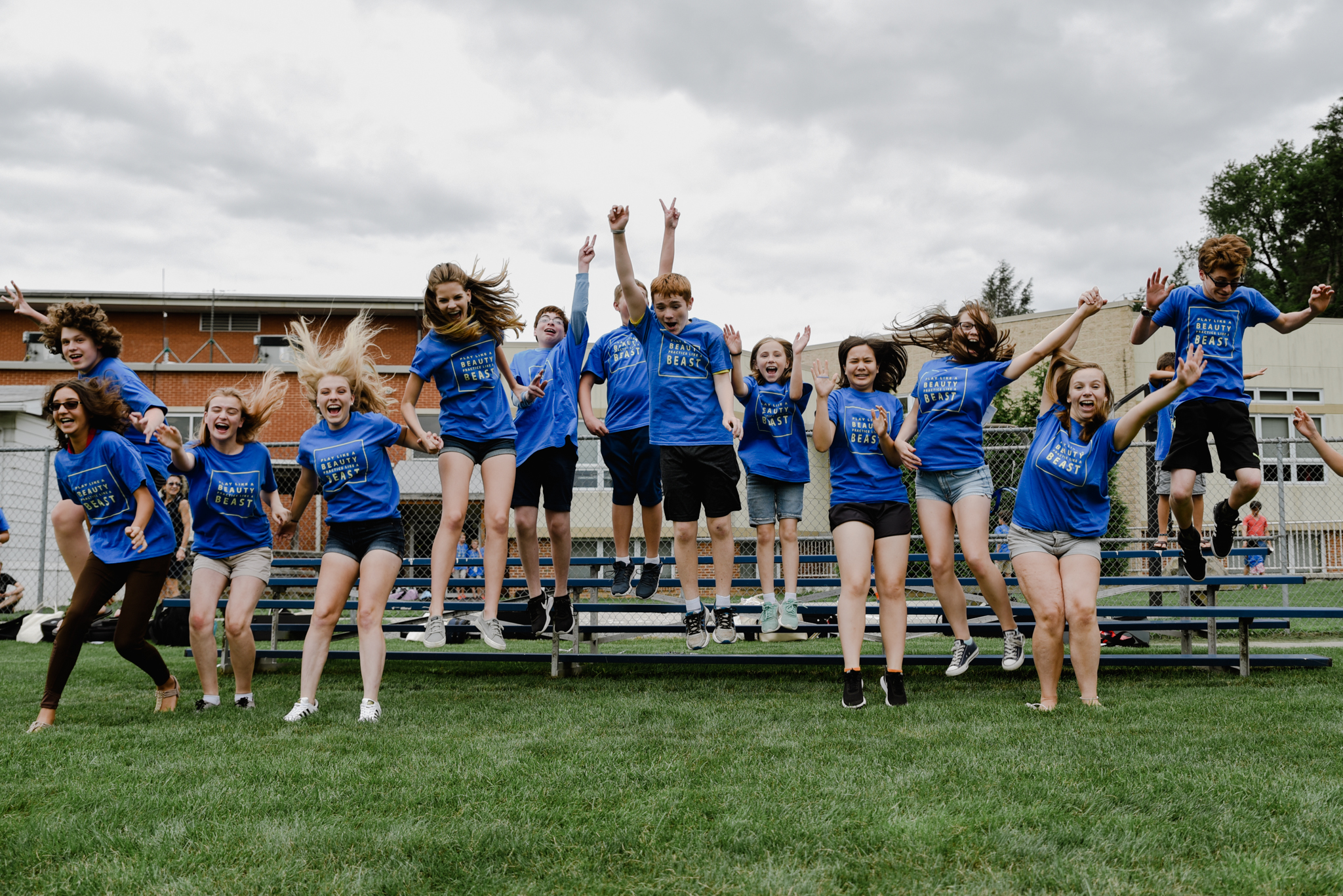 The Young Artist Program of the Pennsylvania Suzuki Institute is one of Central Pennsylvania's most diverse and well rounded summer experiences for teenage string players. The program is offered to promising violin, viola and cello players (ages 12-18) and provides each participant with an unforgettable week that is designed to give each young artist the skills, experiences and connections they need to be successful as a musician all while having lots of fun.
Young Artist level Requirements
The Young Artist Program is for advanced players, ages 12 and up. Each participant should have experience playing in orchestra and hopefully chamber music (although this is not a requirement). Music for the chamber groups will be emailed 3-4 weeks before the start of camp so that there is time to practice and study the music with his/her private teacher. (The Orchestra music will be given out on the first day of Institute.) We always do our very best to arrange the chamber groups according to level and age, giving the students a successful, rewarding and fun week. Listed below are the minimum requirements in order to enroll in the Young Artist program. Please let us know if you have any questions!
Violin - Playing in Suzuki Book 5+ (or equivalent level)
Viola - Playing in Suzuki Book 4+ (or equivalent level)
Cello - Playing in Suzuki Book 4+ (or equivalent level)
Chamber Music
Each young artist is placed in a chamber group (string trio, quartet, quintet, sextet, octet, etc.) that works together two times daily for the entire week to prepare a work from the standard repertoire. Each group works with a professional chamber musician who coaches and advises them in preparation for their performances. Young artists learn how professional chamber music ensembles function, how to work together, and create a unified musical interpretation of the music.
In order to best place each Young Artist in their chamber groups, we ask that each student submit a short video recording of their playing. It does not need to be an entire movement. Just 2-5 minutes of a video or sound recording will help us greatly as we assign groups. This can be recorded on your cell phone. You may also email us a link to your video on vimeo/Youtube at pennsylvaniasuzukiinstitute@gmail.com. Please let us know if you have any technical difficulties!
https://form.jotformeu.com/80456352762358
Orchestral Experience
Each young artist rehearses and performs as a member of the Institute Chamber Orchestra, under the direction of Maestro Thomas James McAvaney. The young artists are exposed to a variety of works including masterworks of the chamber orchestra repertoire and newly composed pieces.
Master Class
Each young artist has a daily master class (3 students/class) with a professional musician on the Institute faculty. Teachers will work with each student to help them prepare technically and musically for Institute solo recitals as well the student's long term personal goals.
Performing Group
Each young artist will participate in a performing group that focuses on learning and preparing a new piece to be performed on the Grand concert. Students work with a faculty member to master technical, musical and ensemble skills that are applicable to the range of works they are collectively learning. Music consists of fun, flashy pieces as well as some chamber music.
Enrichment Classes
The following enrichment classes will be offered to Young Artists in 2018. Young Artists who enroll in an enrichment class will have 6 hours of class per day, plus a one hour lunch break. If your young artist would like a free practice period, they can also indicate that on the registration form in lieu of the enrichment class.
Blue Grass Band/Old-Timey Music
Fiddling (for violinists/violists)
Ukulele- Beginning
Visual Art